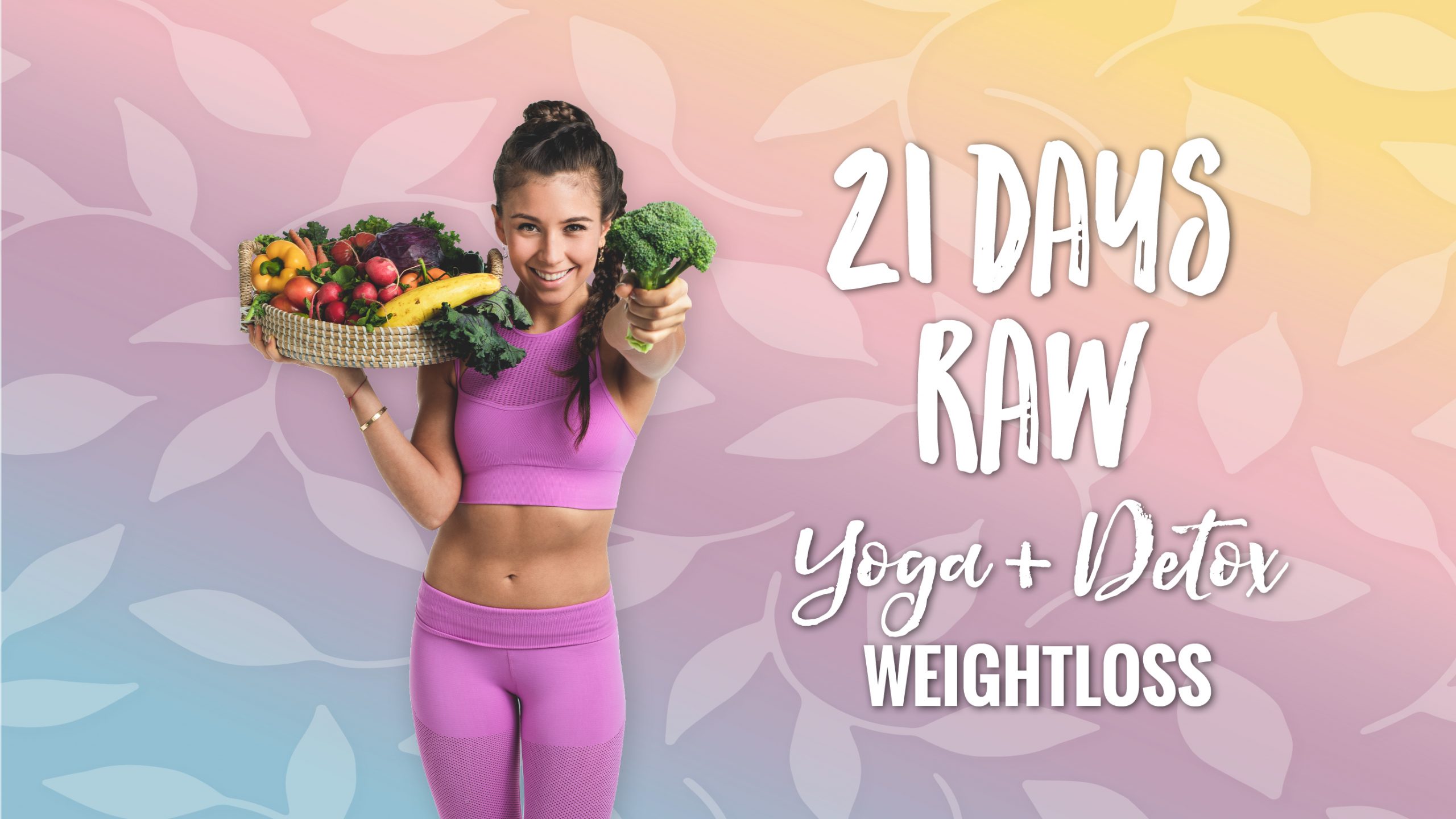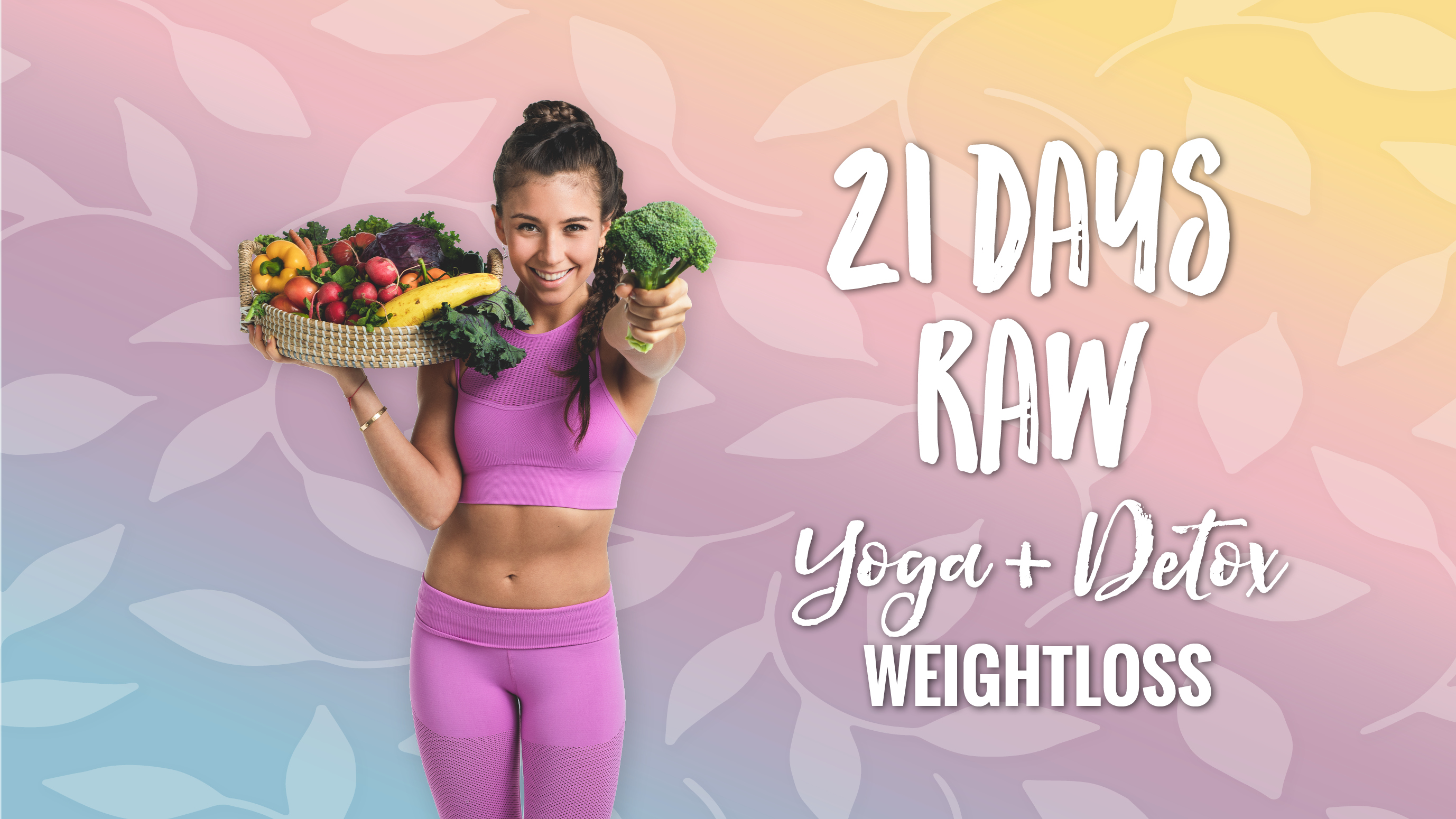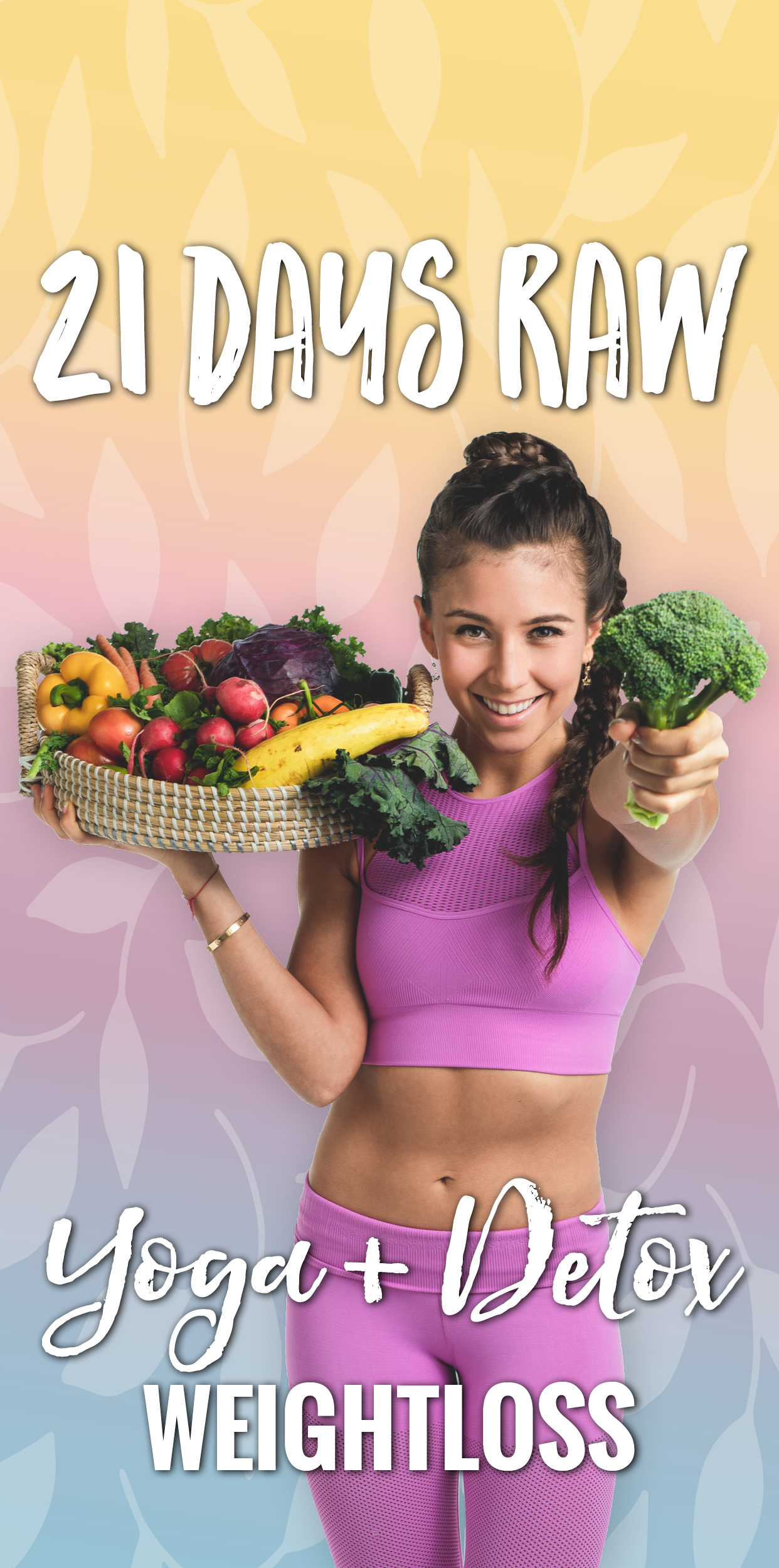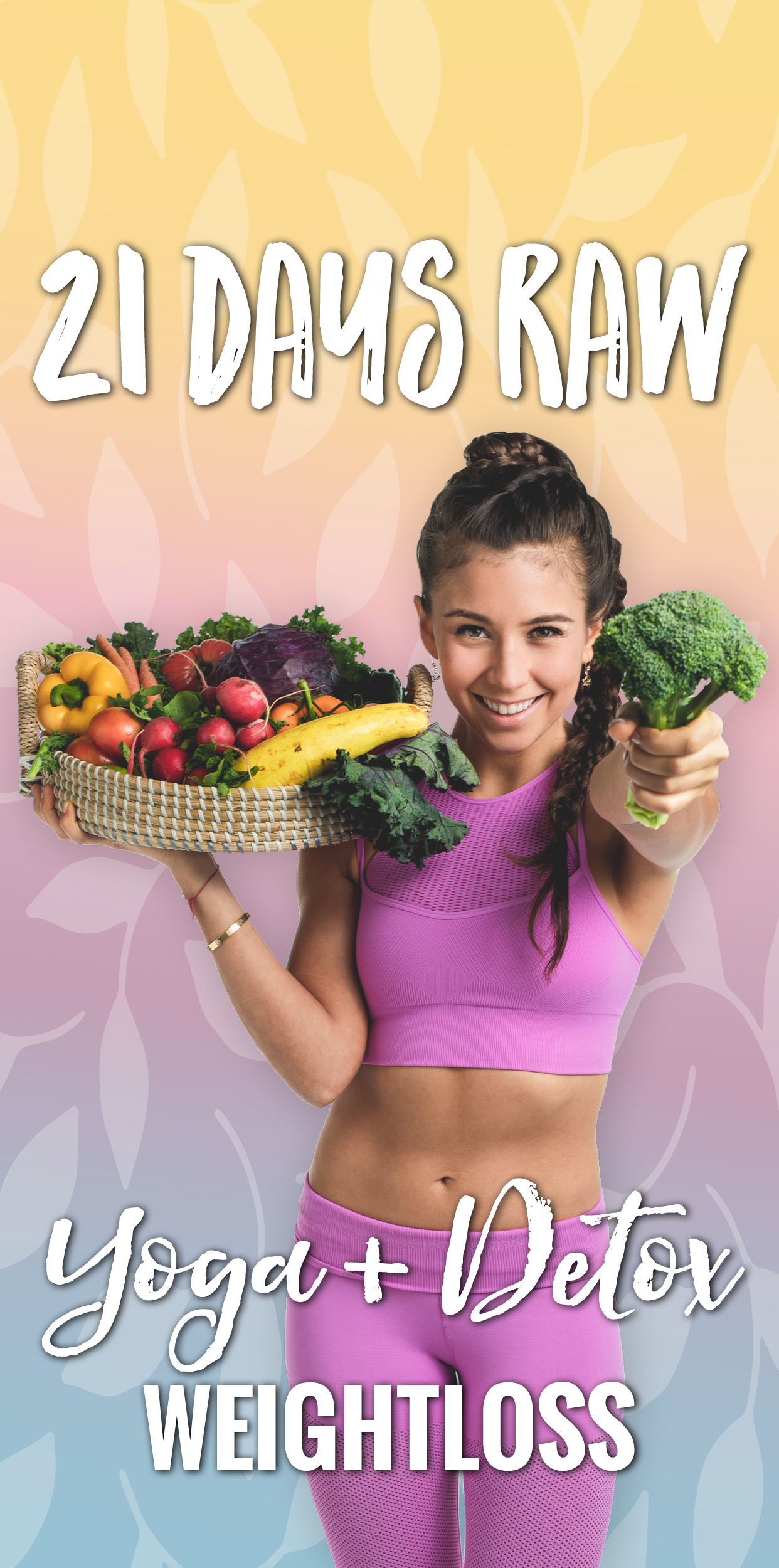 READY FOR A NEW VIBRANT YOU IN ONLY 21 DAYS?
I challenge you to go RAW with me to reboot your system from the inside out!
The NEW Rawvana 21-Day Raw Detox Challenge + Yoga program is yours for instant download. This isn't your average e-book; it's a full Meal Prep + Yoga program with EXCLUSIVE videos! It also contains my MORNING & NIGHT routines + a brand new WHOLE BODY section with homemade body scrubs, hair masks, bath soaks, and so much more!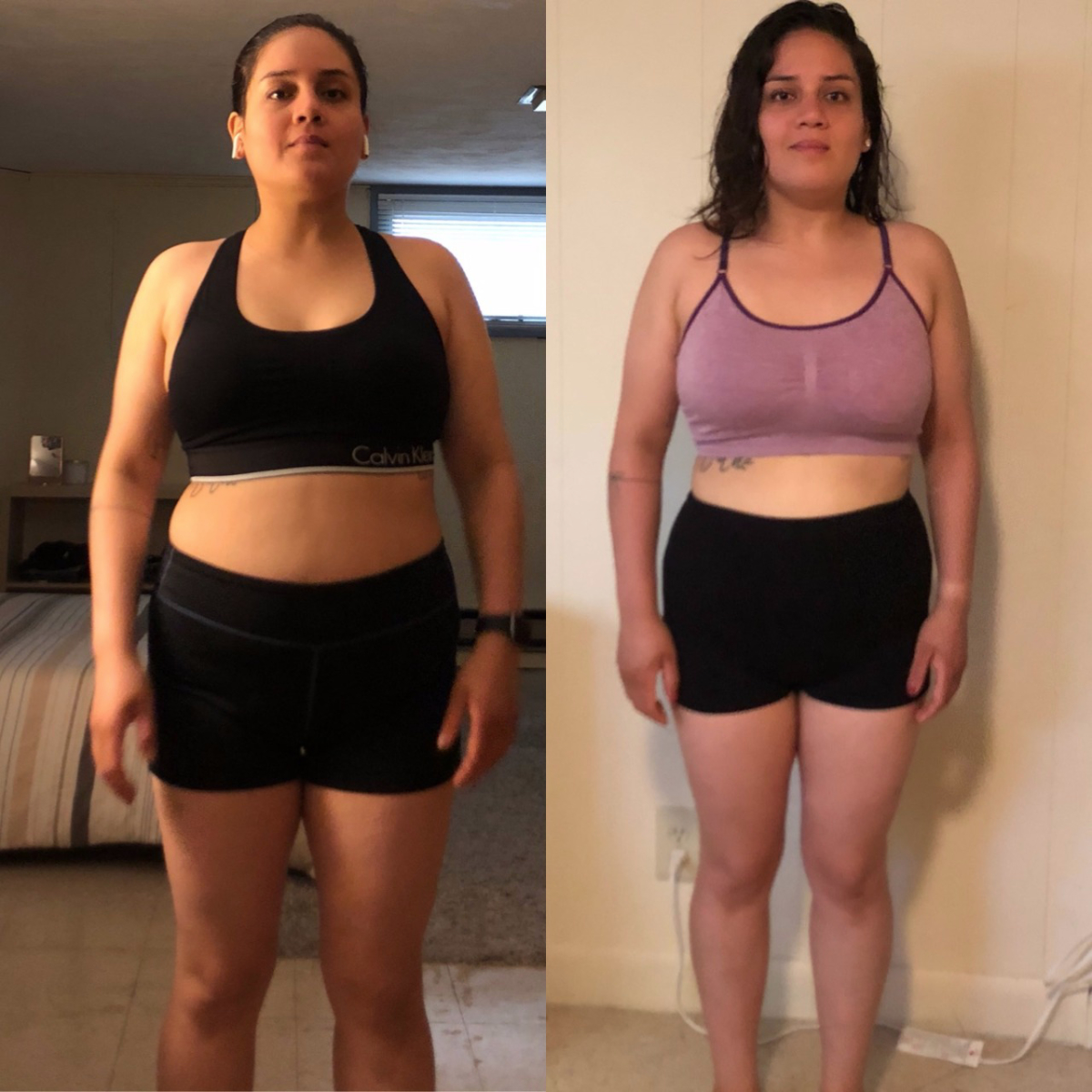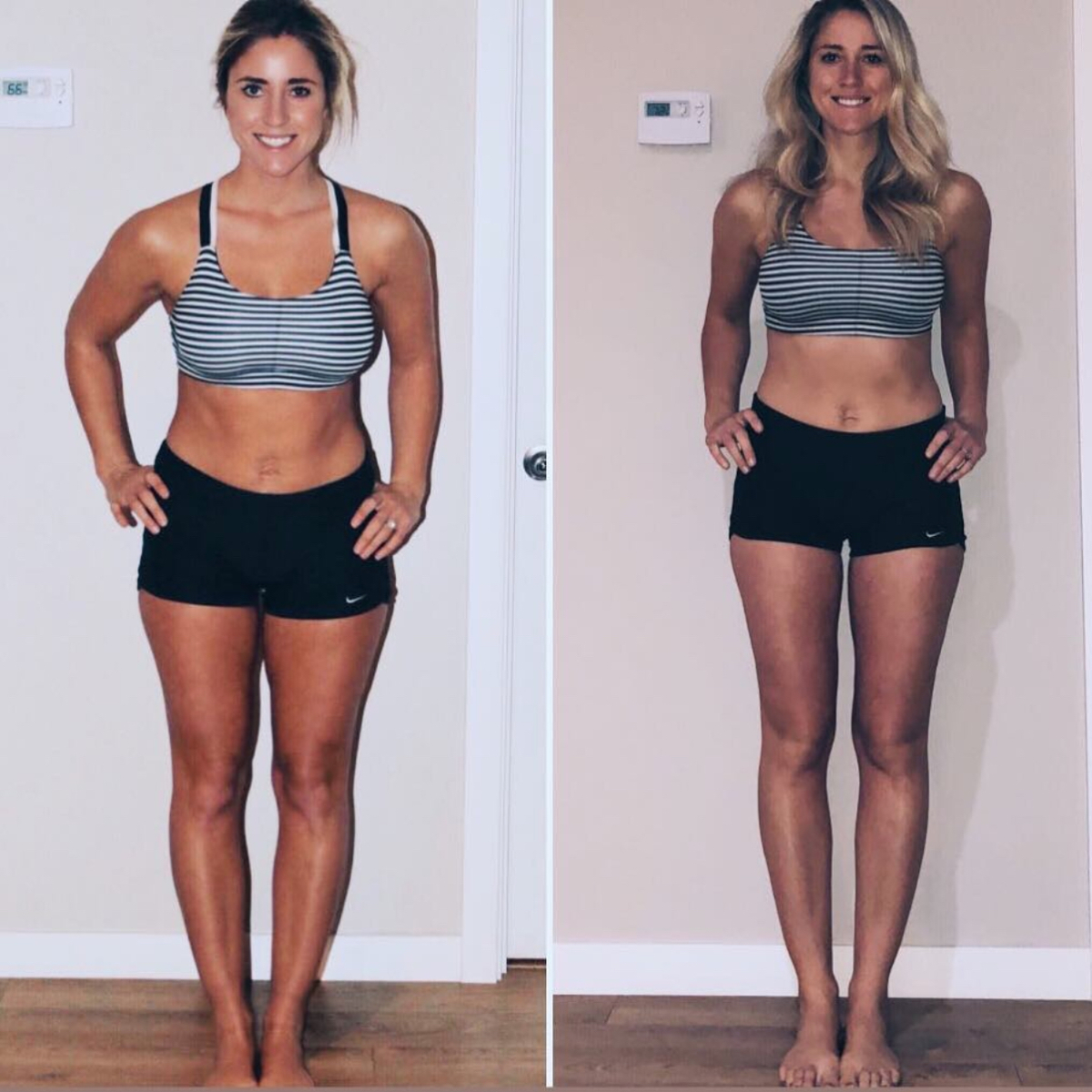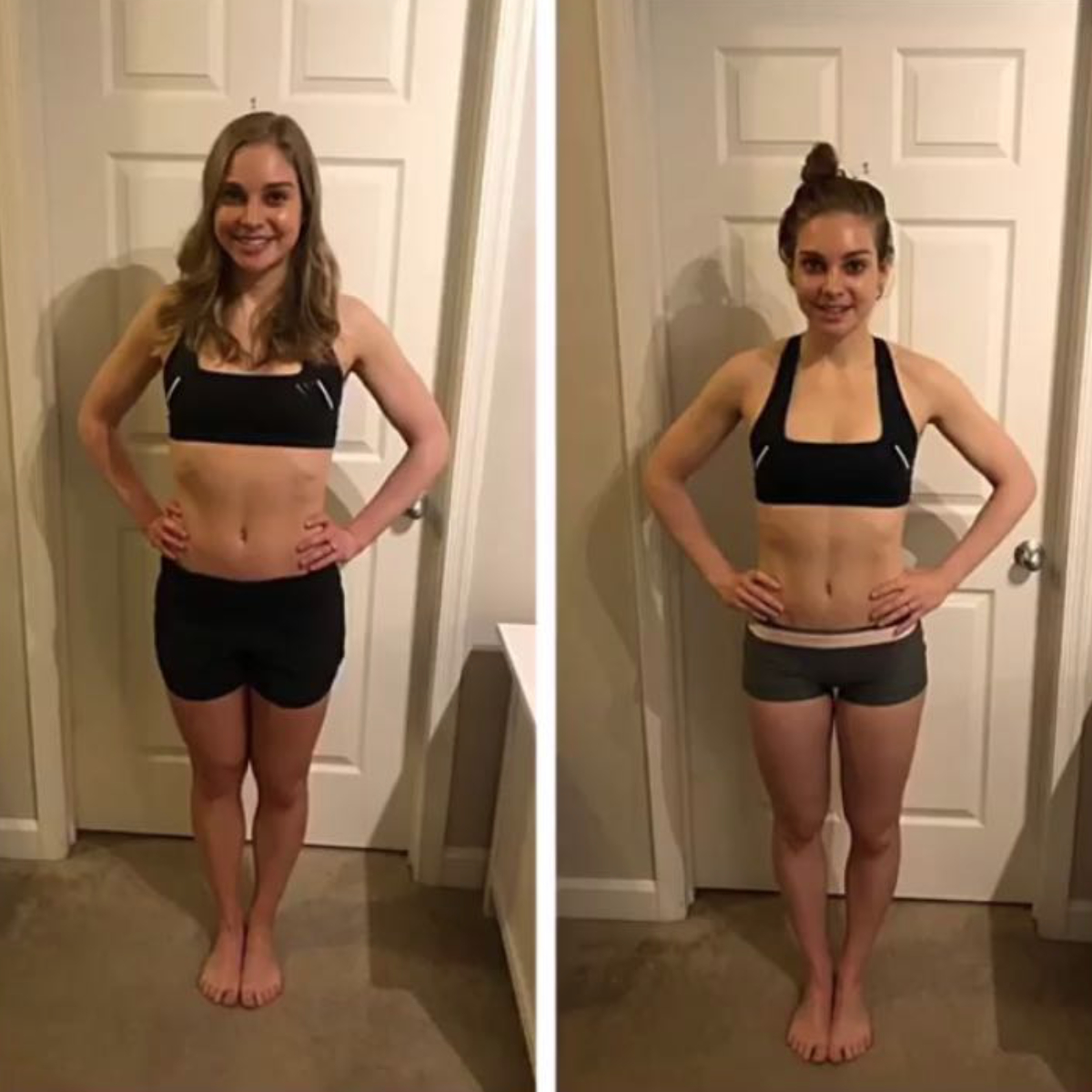 Why am I combining Raw Living Foods with Yoga and Whole Body Care?
Eating raw, fresh foods is the secret to detox and weight loss.
Yoga is the key to a healthy mind, body, and soul.
Natural body care nourishes every cell of your skin and makes you glow.
This powerful combo will set you up for amazing results in just 21 days!
Who is this program for?
Anyone who wants to lose at least 10 pounds (5 kg) and reboot from the inside out!
YOU DESERVE TO ACHIEVE THE RESULTS YOU'RE LOOKING FOR!
Watch this video to learn more!
SO, WHAT'S INSIDE THIS NEW PROGRAM?
Three BIG components you've been asking for: a RAW FOOD Weight-Loss Meal Plan + Easy Effective Yoga Routines + My Nourishing SPA-like Body Care

100% Raw, Plant-Based, Gluten-Free, Oil-Free, & Soy-Free
01
Delicious, Fast, & Affordable Meals
02
Weekly Shopping Lists & Meal Prep Plans
03
Yoga & Meditation Routines
04
SPA-Style Nourishing Whole-Body Skin Care
05
20+ Exclusive Videos
06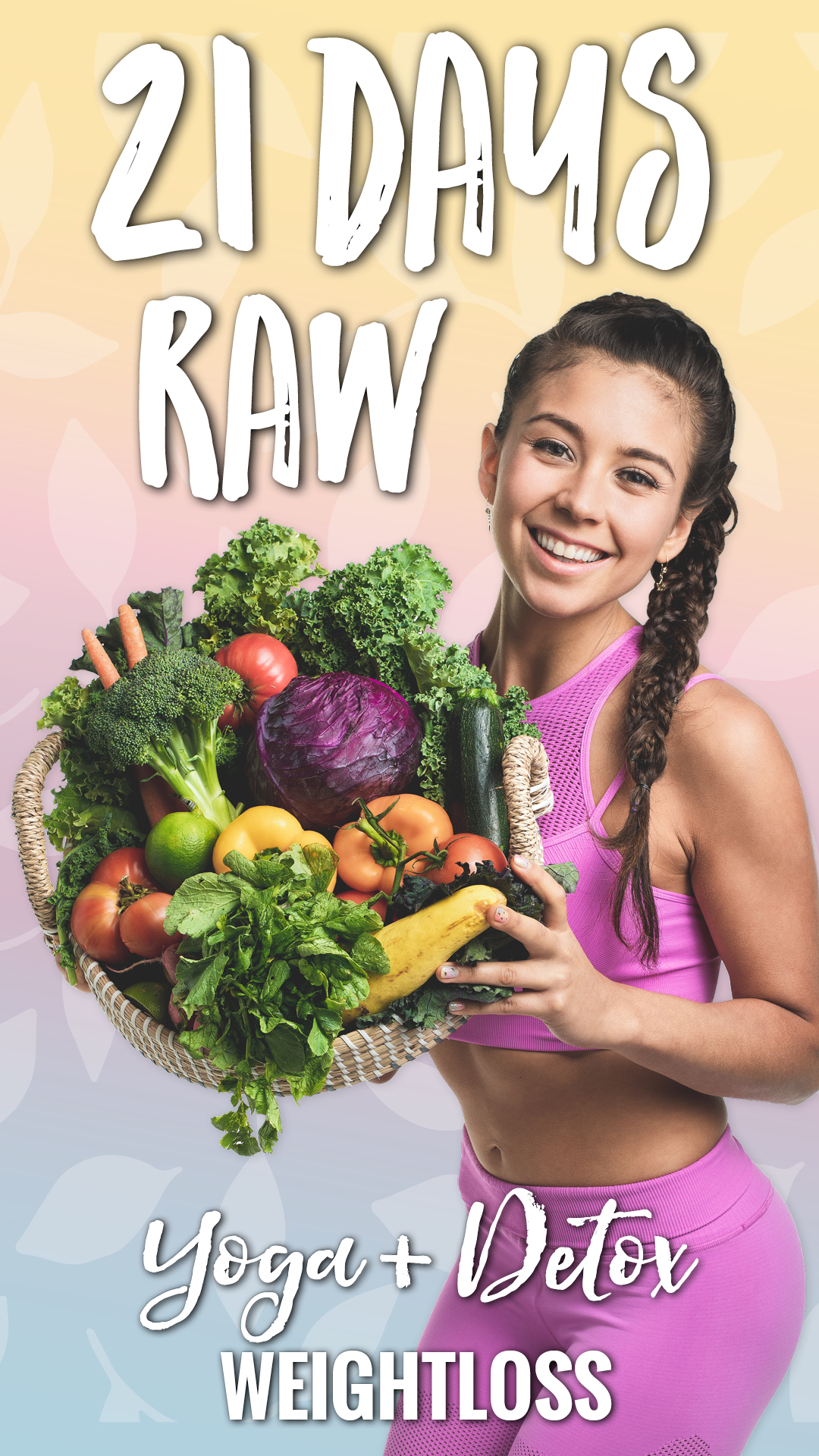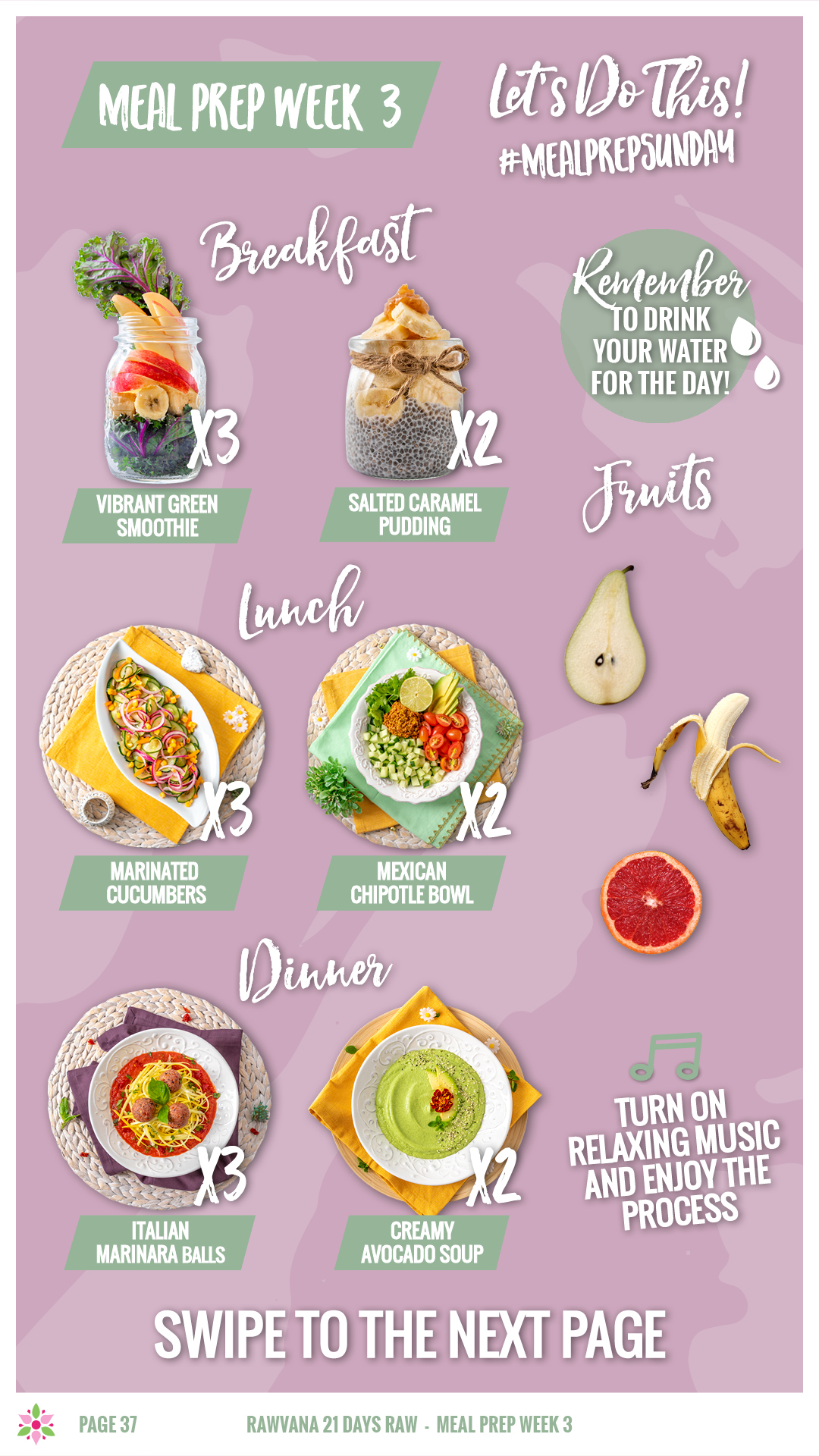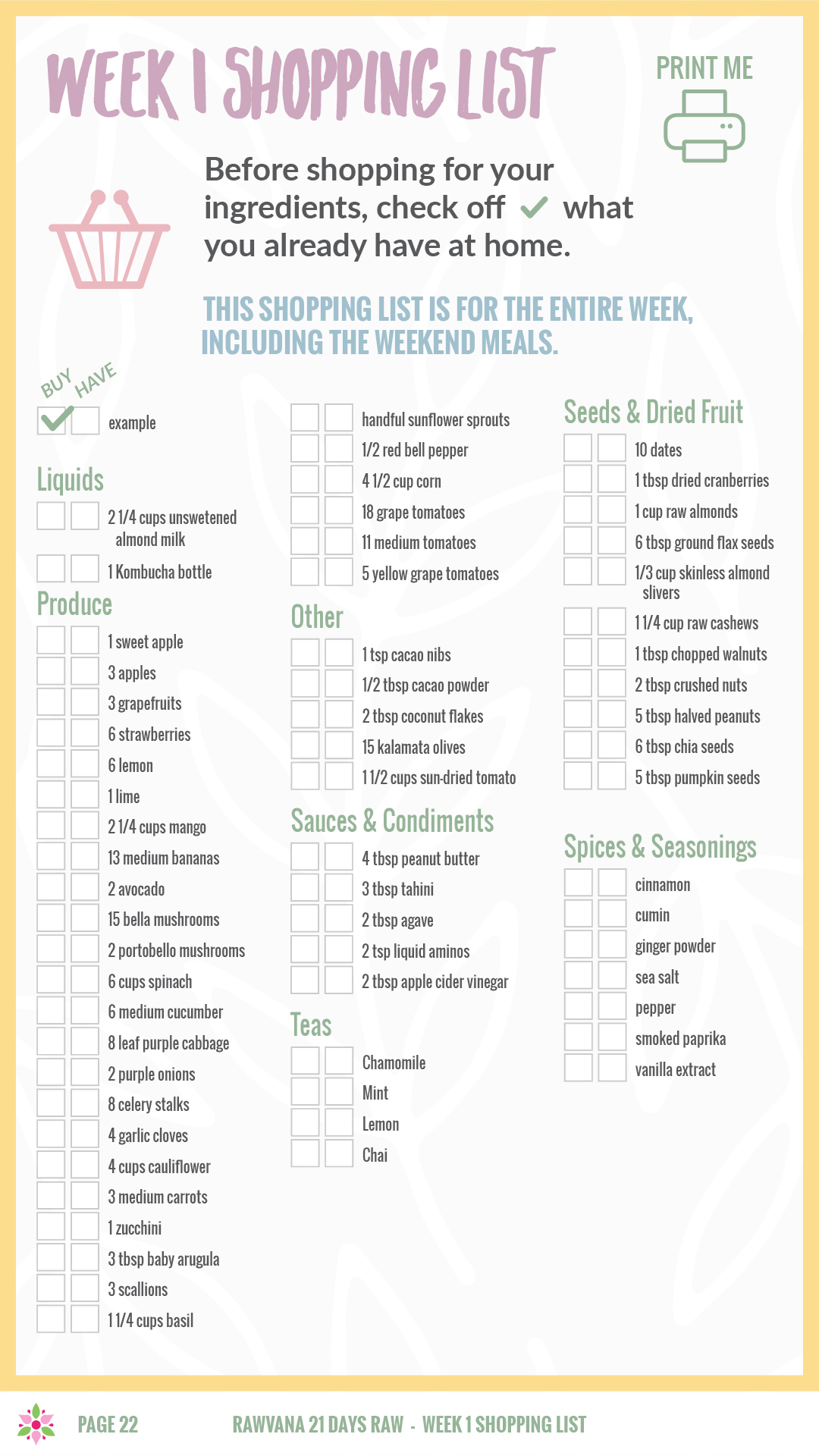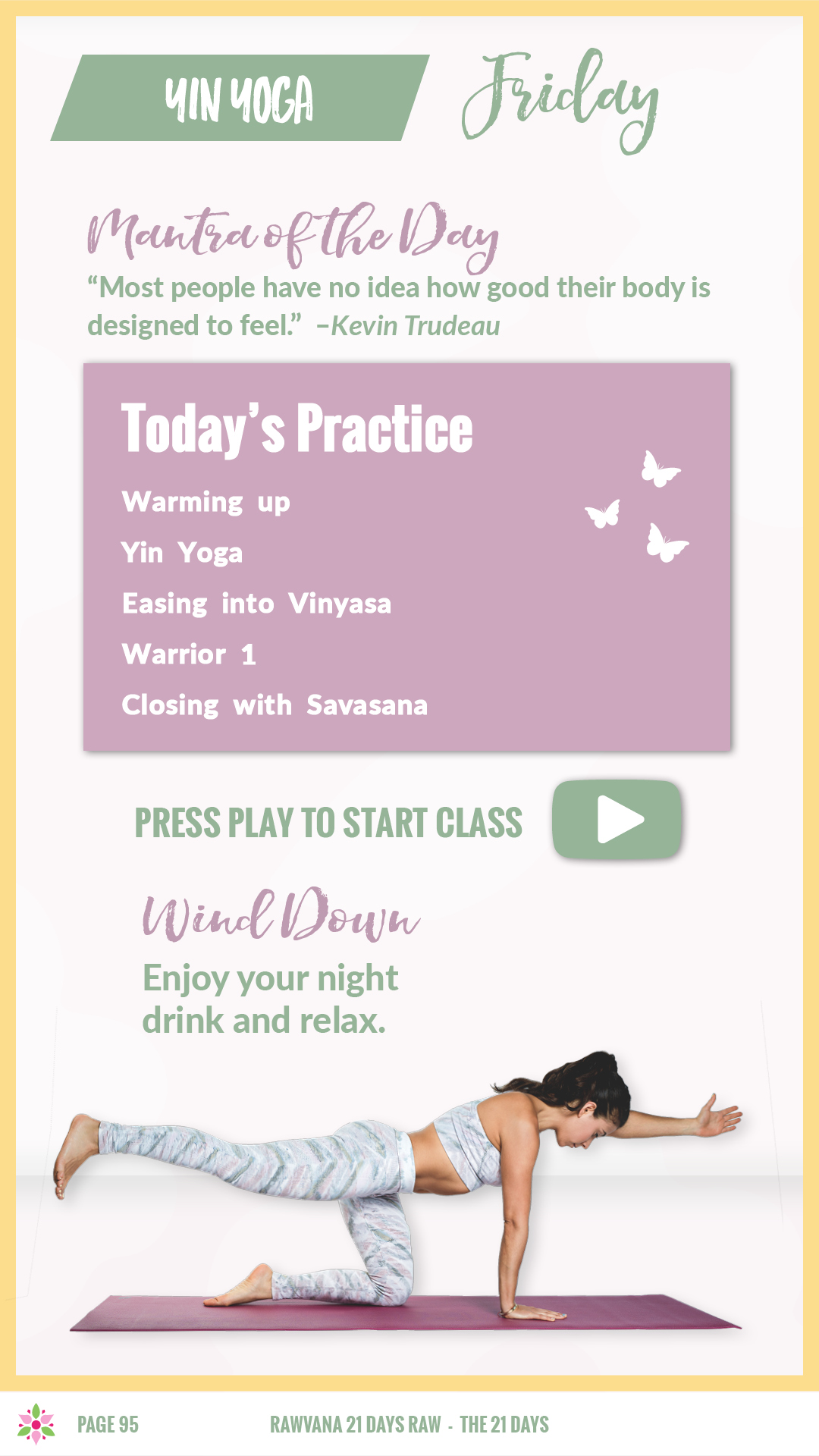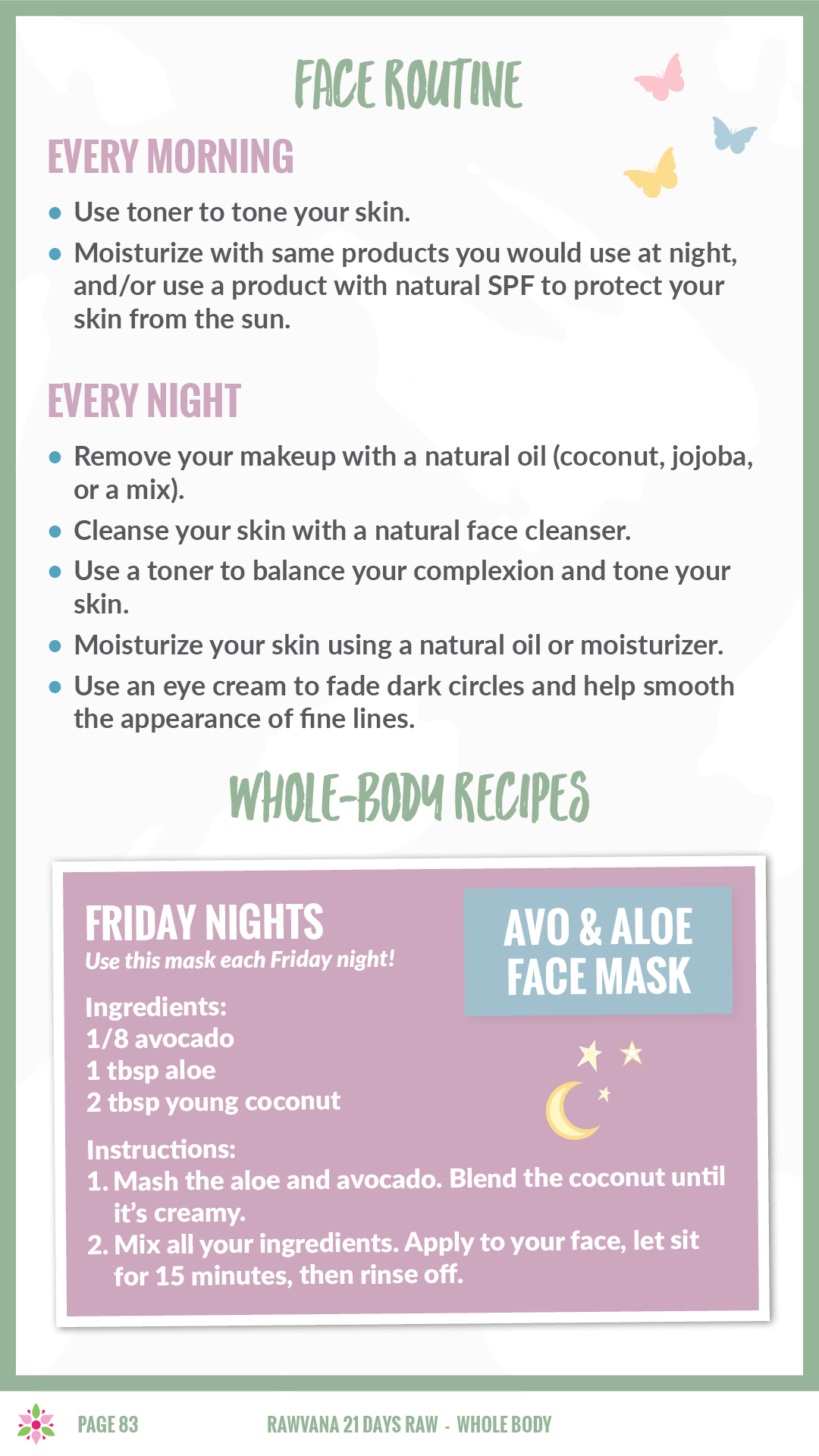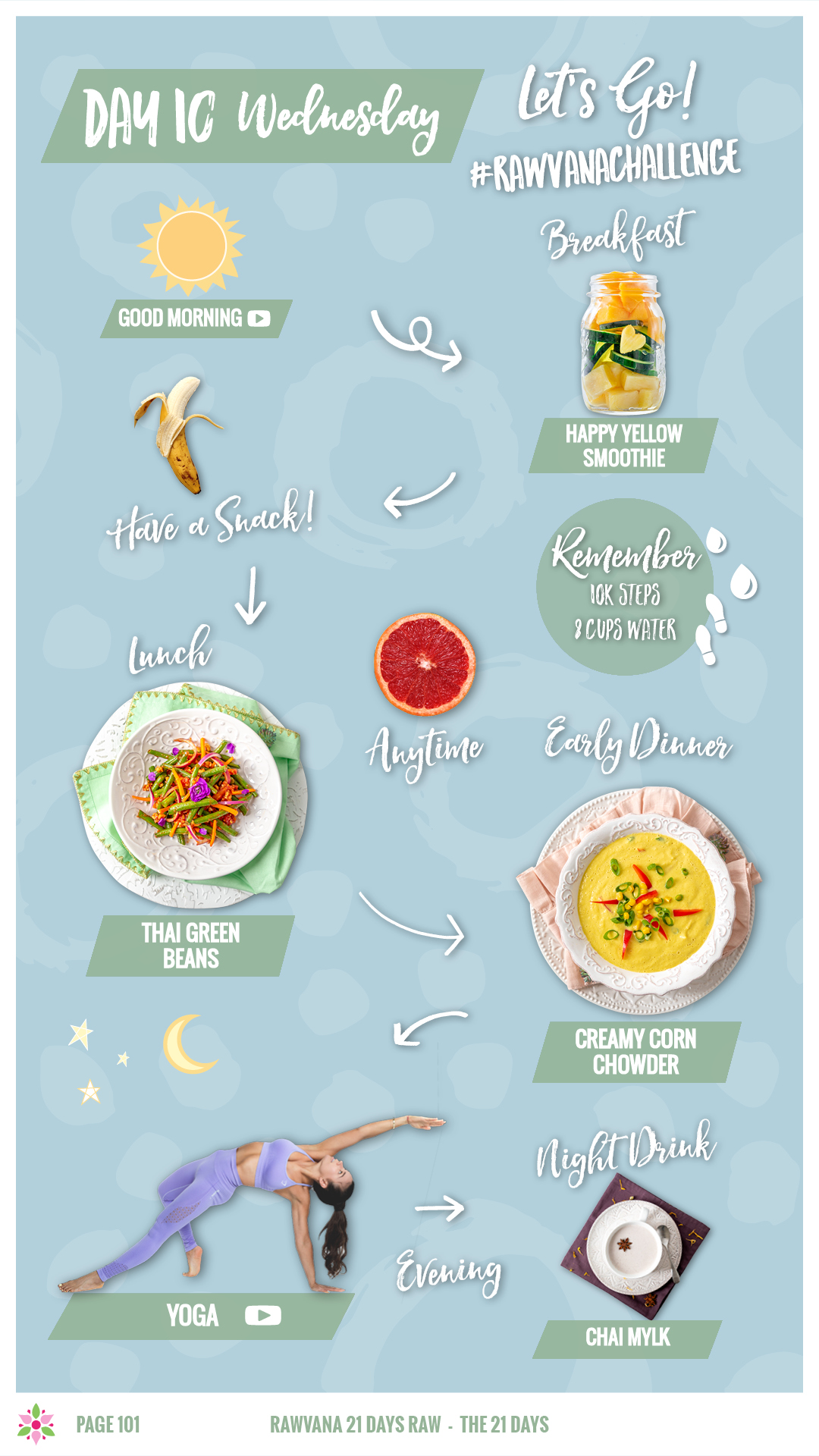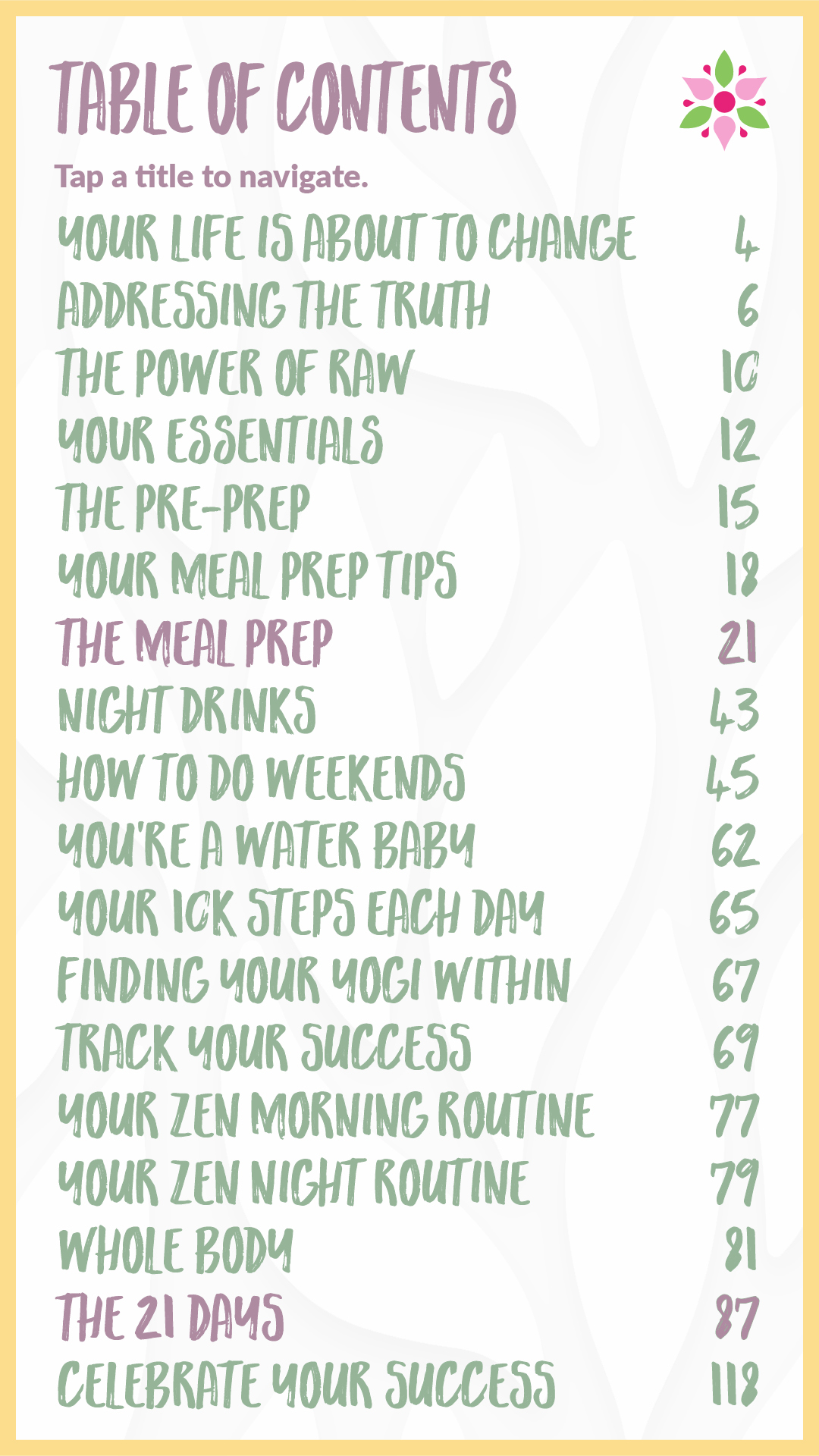 YOUR MOMENT IS NOW!
I'm a strong believer that weight loss is achieved by resetting your body to CRAVE healthy food, by practicing a fun exercise routine, and by taking care of your mind, body, and soul. I know you can do this!
What to expect from this program?
Detox your entire body. Lose weight the healthy way and keep it OFF. Take care of your mind, body, and soul. You'll start CRAVING & ENJOYING healthful food. Learn to make time for self-love (and make it a habit) Feel ready to take on the world with confidence!
Your Raw Detox Weight-Loss Meal Plan
100% plant-based with no gluten, oil, or soy.
Weekly shopping lists and meal prep recipes.
Mouthwatering flavors, and many meals have fewer than 5 ingredients (so easy!).
Affordable ingredients you can find easily.
Pictures of every recipe so you know what you'll enjoy.
Videos and tips to help you achieve your personal goals.
At-Home Yoga & Meditation Routines
Guided yoga videos so you can follow along with me.
Easy-to-follow beginner poses (and you'll advance over the 21 days).
Effective yoga routines that offer amazing results for mind, body, and soul.
Only a few basic yoga tools required.
Every yoga day in the e-book has an exclusive video that's not available elsewhere!
Complete all routines in the comfort of your home.
Spa Retreat Style Whole Body Care
Melt away stress with weekly homemade bath soaks.
Nourish your hair with edible hair masks.
Make your skin glow with all-natural body scrubs.
Pamper yourself with moisturizing face masks.
Turn your daily shower into an act of self-love.
Glow with confidence from the inside out.
Description
21-day meal prep plan
Weekly shopping lists
Raw, plant-based, gluten-free, oil-free, and soy-free
Affordable and globally accessible ingredients
Many meals have 5 ingredients or fewer (excluding seasonings)
21-day at-home yoga & meditation plan
Members-only yoga videos with Yovana for every yoga session
Easy-to-track progress
Morning & night routine videos
Reader-friendly design
Beautiful pictures for every recipe
Technical Details
The eBook is in PDF format and can be downloaded immediately after purchase.
The eBook is interactive on mobile devices, tablets, laptops, and desktops with a supported PDF viewer.
Interactive elements make navigation a breeze on iOS & Android!
Videos in the eBook require a fast internet connection on your viewing device. To watch these videos, you'll need to log into
the account you create during your purchase.
SSL-encrypted website to protect your data along with stringent secure payment method through Stripe.
Required Kitchen & Fitness Tools
Standard kitchen tools, blender, and spiralizer
Yoga mat, blocks, and band (no gym required)
Worldwide availability
Language: ENGLISH
This is not a physical book.


Connect with me and start your healthy lifestyle